Wholesale Drop Ship Supplier Registration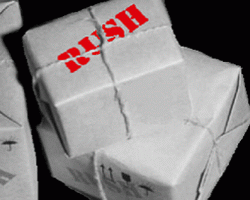 How do I get listed in the Hienote Drop Ship List Directory?
In order to become approved, a screening process and questionnaire will need to be completed by you. All wholesale companies who offer drop shipping services, and drop ship distributors in our directory must complete the screening process and questionnaire. Your results and answers will be reviewed by our research staff for approval.
To apply, click here to open the application form and simply paste it into MS Word. Complete the form and email it back to:

How much time is needed for the approval process?
The screening process is fairly compressed, but concise. Once you have returned your responses, we confirm and validate your information with emphasis on your drop shipping program. Turn around time is usually 24-48 hours.
How will customers contact us?
Customers can contact you directly via the information supplied in the directory. These businesses will be seeking to establish accounts and retail your products via your drop shipping program. Your contacts and relationships will be between you and them. We are merely providing them the contact information. Your information in the Drop Ship Product Directory will come from the application information you fill out, as it has gone through the confirmation process.
What are some of the advantages of being listed in the directory as a drop ship supplier?
There are several key advantages of being listed in the directory.
1. We can help get your business visibility. When you are listed in the directory, you are getting great exposure to potential clients looking to do business with you as a reseller and distributor.
2. It is advertising to target markets for your business.
3. Education. We are constantly adding new resources and literature to the Hienote website. Many of our customers become educated from the materials on our site. This is advantageous as customers become savvy about their drop shipping needs and look towards your business as being a key provider to their success.